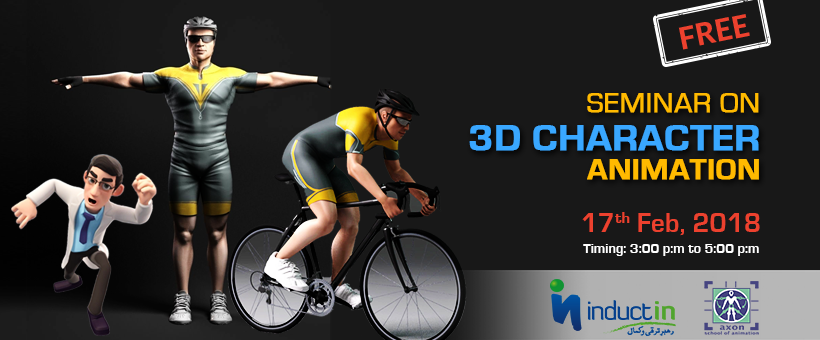 Free Seminar on 3D Character Animation
How the animation industry has taken off in the World.
How much potential this skill set has for our students, be it the advertisement, movies, gaming, virtual reality industry. 
Once they have learnt animation how and where it can be applied. Even if you are sitting at home you can work as freelancer and get clients from all over the World, or work for existing companies in the market.