Free Seminar on 3D Character Animation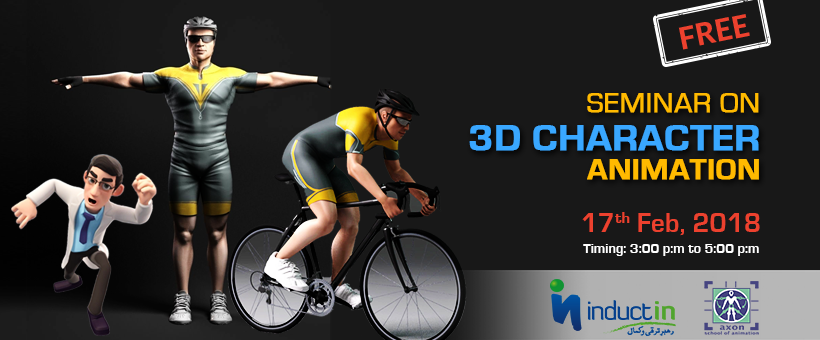 Event Info
About

How the animation industry has taken off in the World.
How much potential this skill set has for our students, be it the advertisement, movies, gaming, virtual reality industry.
Once they have learnt animation how and where it can be applied. Even if you are sitting at home you can work as freelancer and get clients from all over the World, or work for existing companies in the market.
Who should attend?

Students of and professionals in the market who would want to learn more about character animation.
Our minimum requirement is an intermediate passed individual.
Benefits?

We are now introducing our 4 week workshop (8 classes total) as an introduction to animation. This is a cost effective method to learn a skill as well as to judge if they want to be enrolled in the one year program.  

Speakers

Faisal Khwaja

Faisal Khawaja has over 25 years international experience in computer graphics and animation. He started his School of animation in Karachi about 18 years ago, where he successfully trained many animators. They are now working in the field as experienced professional animators not only in Pakistan but in Malaysia, UK as well as in US. Faisal Khawaja's area of specialization is within; immersive displays, command and control rooms, simulator display system & CG Character Design & Simulation, Hardware Designed for Immersive Display Technology 8K+. He has also developed World's first Hajj Simulator with Malaysian and Saudi Government to train the pilgrims for Hajj/Umrah before they travel.
His true passion has always been teaching and taking our youth forward into the International animation World, keeping this in the forefront he has recently initiated this high-end, "SKILL DEVELOPMENT TASK PAKISTAN".

What will be learnt?

All about the workshop, what will be taught in the 8 classes. How we have designed the program keeping in mind our own experience from the last 15 odd years as Microvision.
How it can benefit them
Meet the people from the industry to understand how and where these skills can be applied 

Date

Time

Fee